May 17, 2010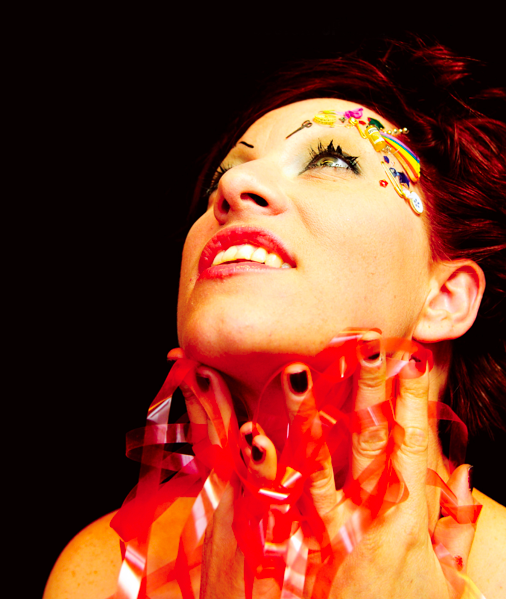 Amanda Palmer is far from a household name, however, she's as relevant to the music industry as any big name artist. She tours constantly, sells plenty of merchandise, and most importantly is adored by her fans. Even in this post "In Rainbows" music industry, within indie music circles, Amanda's a hero and an inspiration to aspiring artists. Online, she's become the poster child for the right way to use social media if you're an artist. She used that connection to further strengthen her bond with fans. After experiencing, first hand, the effectiveness of connecting directly with her followers, she found that there was no longer a need for a middleman- the record label- between her and her audience. For the last year or so, she's embarked on a campaign to be dropped from powerhouse label Roadrunner/Warner Records— a feat that is not easily accomplished, regardless, she prevailed.
How was she able to accomplish all of this? Well, the short story is by becoming a one-of-a-kind talent. However, this wasn't enough. Label rosters are full of talented artists. Some of these artists sit dormant on shelves waiting for their turn in queue to receive, if their lucky, a window of attention from their labels. Amanda didn't wait. She put herself and her talent in front of her fans in person and online. She also brought something new to the proverbial plate- the stage and the studio. She created her own world of music, Brechtian Punk Carabret, where she, of course, reigned as queen. She was so successful in her own space, that there was no substitute for fans. Beyond that, she's a savvy communicator.Amanda understood the power of the Net, and all of ways to connect that are found within. She used these tools aka "social media" to keep her audience abreast of her whereabouts and her thoughts. She'd set up impromptu meetings and performances- playing an intimate set to a small group of loyal fans before the main show. She bridged the gap between networking online and the real social networking that only happens on the physical plane.
Amanda penned a song entitled "Please Drop Me," a Dear John letter of sorts, about her severed relationship with her label. She took this plea to be released from her contractual obligations to her the record label directly to the people. On at least one show, before performing the song, she asked her audience to record a video of the performance and post it online, they obliged. While on the road, she asked fans to chip-in to cover expenses for a performance troupe that performed and traveled with her, they answered the call. She reached out to them for places to stay while on the road, and they provided. She even opened up a piece of her merchandising with PostWarTrade.com, an online outlet for fans to sell their own Amanda merch to other fans. She opened the door and wholeheartedly involved fans in her life as an artist.
The direct connection that Amanda cultivated with her audience has made the services of a label obsolete, at least in her case. The label finally relented, dropping Amanda into the hands of her fans. On the day of this coup, Amanda announced that for the first time since signing with the label, that she can now control her music. She celebrated by offering her music to the people, by way of a free download of her song "The Truth," including images of the session and lyrics. Within the announcement posted on her blog, she writes, "if you should feel inclined to 'donate' more than the bare minimum (ZERO/FREE), you can do that too. even if you only donate a symbolic dollar, i'll see every single cent of it (after paypal transaction fees, of course)." There is no doubt her audience will respond.
Amanda Palmer explains her perspective on the music industry, using social media, and her separation from her record label in this interview.
I. Vasquetelle