June 7, 2010
Tweet
BY:
Virginie Berger
|
4 Comments
|
Print Article
Here is the follow up of this article about how to achieve a successful digital music strategy, from social networks to SEO and viral marketing. Stay tuned : two more articles are soon to come !
By Virginie Berger (@virberg, www.digitalmusic.tumblr.com), former head of marketing at Mypace France and now music marketer.
We are now discussing how you can succeed in monetizing the content you produce as a musician…
The complete article is available in PDF and on Slideshare
__
3 - Monetize
Let me give you a tiny advice: It's great to get an iTunes link on your site, but it's even better if your visitor can buy directly from your site.
First, because of proximity: (s)he wants to buy from you.
Second, because it might be a compulsive purchase. Don't get a "chance" to lose him/her by sending him/her on another platform.
Third, not everybody is on iTunes or another platform.
Check out: the last UK study shows that almost 60% of 15-24 years old have no clues about legal platforms. What a shame if (s)he pirates somewhere else when (s)he was about to buy it on your site.xt
A - About iTunes
If you use Zimbalam, it will take care of submitting your tracks on legal downloading platform for about $/£30 (I don't work for Zimbalam either).
6 ways to be noticed on iTunes:
> Creating an Imix (playlist)
> Marking your Imix
> Commenting your Imix
> Bringing it up regularly
> Writing album reviews
> Doing covers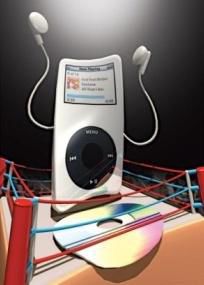 B - About Bandcamp
By far, the best site for an artist (again I don't work for Bandcamp).
To sum it up: BC helps independent artists to sell their music. The cherry on the cake: BC is now available on your artist site. You can use BC page to FB or Twitter thanks to widgets.
1. Layout: make it clean and simple. Your users know where your music is and can download it.
2. Free of charge: for now, 100% of profits are yours (if GCS haven't changed)
3. Emails: on BC, you can either sell your music or give it for downloading, or leave some tracks for free and some others for purchase.
4. You can even use a PWYW system (Pay What You Want) since BC allows micropayment. Therefore, each time BC sends a free track to a user, you collect its email…
5. Stats: you will know who comes onto your page, who listens to what, at which frequency, for how long and where (on your BC page, FB widget, etc.)
6. Distribution: you will be able to distribute your music differently. It's also a better alternative to iTunes. Your public is different. You sell what you want, when and where you want, @ your chosen price.
For example:
> You join physical sale and offer "digital" (either the opposite way or together)
> You can go for a special offer treatment (release of an album: CD @ $5, or CD + Dig + T-Shirt @ $10)
> You can use vouchers. I.e.: I bought an Exsonvaldes CD and they gave me a voucher so I could download some tracks from BC. In regard of direct sales on your site (merch, tracks, box sets).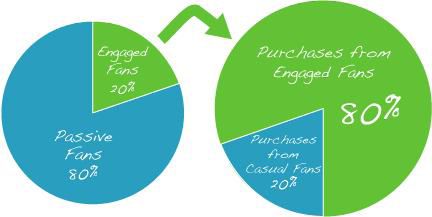 __
Stay tuned ! The two last parts of the article are to be published soon !
The complete article is also available in PDF and on Slideshare
Email : virberg at gmail.com
Twitter : @virberg